A Letter From a Quality Prescription Drugs Customer
QPD
At Quality Prescription Drugs, we take pride in offering safe and affordable prescription drugs to our US Customers. What motivates the Quality Prescription Drugs team, and what drives our team with providing you with the best customer service possible, is hearing how we can positively impact your lives. Read over this wonderful letter we received from one of our customer's below.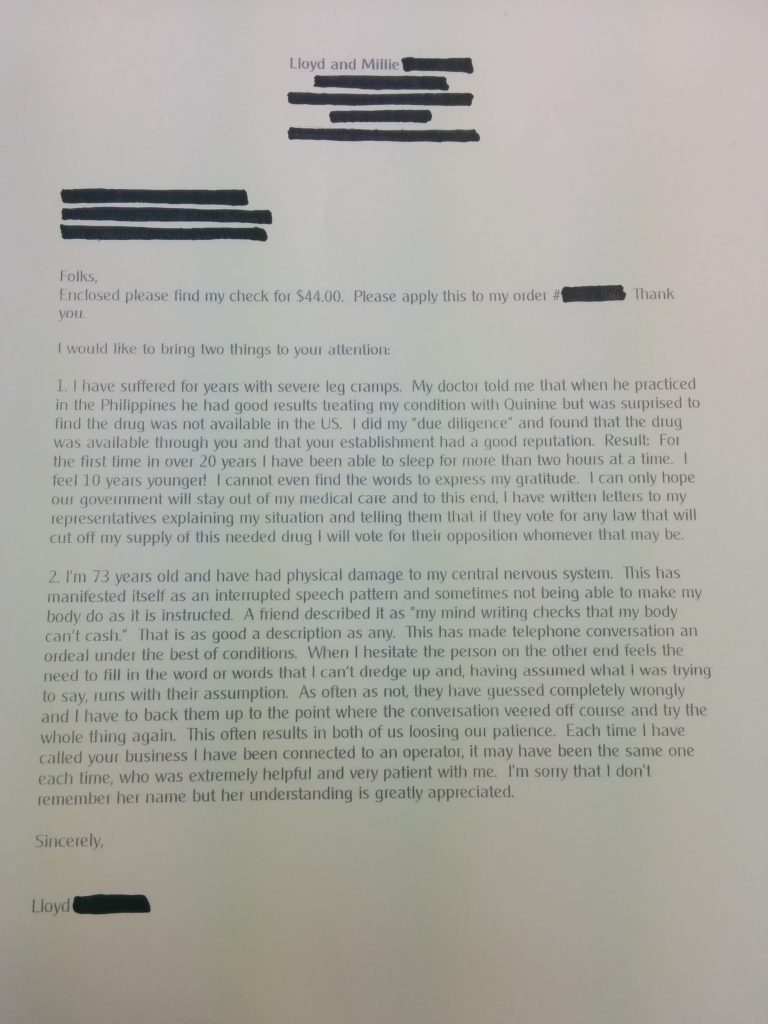 Thank you for the kind words Lloyd. We are so happy that our services have made such a positive impact in your life.
Do you have a story to share with Quality Prescription Drugs? Email your story to [email protected].