New Video from Quality Prescription Drugs Helps Patients Buy Prescriptions Online
QPD
As the Cost of Prescription Medications Continues to Rise in the United States, Many Americans are Turning to Online Pharmacies as an Affordable Alternative. Yet, Some Customers are Not Confident or Comfortable Shopping Online, So Quality Prescription Drugs has Unveiled a New Video that Shows a Detailed Demonstration of How to Buy Drugs Online at their Site from the Initial Search to the Final Payment.
Surrey, BC May 5, 2011
Surrey, BC – Quality Prescription Drugs is a Surrey-based online pharmacy that sells safe and affordable drugs to American patients. In an effort to clarify the online buying experience, Quality Prescription Drugs has produced a video that details how to use their site from the initial search for prescriptions to the final check-out. "We have unveiled this video because we are aware that not all of our customers are confident with online shopping, and especially for visual learners, seeing a step-by-step instructional video will make the process quicker and easier," says their marketing coordinator.
Through said video, shoppers can visualize the ordering process in detail. At the outset, the video shows Quality Prescription Drugs' homepage and starts with a brief introduction on how to search for a particular drug. Because Quality Prescription Drugs is a full service online pharmacy, customers will find the majority of brand name and generic drugs from Aciphex for acid reflux to Lipitor for high cholesterol. The search option allows new customers to quickly navigate the site and find exactly what they need.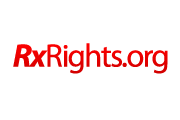 RxRights.org is dedicated to raising awareness about the safety and affordability of prescription drug importation.
Next, the video shows customers what to do after they have found their medications. In the video, customers will see how to add different products to their shopping cart, verify the dosage and quantity of their prescription, and how to log-in or create a new user account. Finally, when the customer is prompted to pay for their prescription, the Quality Prescription Drugs' video shows which forms of payment are accepted (Personal Checks, Certified Checks, E-checks, or International Money Order) and how to pay. Once the payment has been completed, the visitor is finally shown how to enter their address and shipping information.
Quality Prescription Drugs is a fully accredited Canadian pharmacy recognized by the Canadian International Pharmacy Association (CIPA) as a reputable source for mail order medications. As part of Quality Prescription Drugs' dedication to creating a safe environment for customers to purchase affordable and effective drugs, their marketing coordinator states, "this video will make it easy for even the least tech-savvy patients to access discount prescriptions from the comfort of their own homes."