New Year, Brand New Way to Stay Healthy
QPD
Linda M Oude Griep, MSc, from the division of Human Nutrition at Wageningen University, the Netherlands, wants you to eat your fruits and vegetables. If you're included in the group of people who find themselves at risk for stroke, Linda wants you to eat the vegetables with white flesh.
Griep completed a 10-year study, recently published in Stroke, that points to the white color groupings of vegetables has having specific beneficial health effects. Griep cautions that since this is the first study to point to a correlation between the health benefits of certain color groups of vegetables, no definite conclusions can be made. Furthermore, "there are more studies needed to confirm these findings."
"It's also the case that maybe other color groups of fruits and vegetables may protect against other chronic diseases, so it remains of importance that patients eat a wide variety of fruits and vegetables."
The study was a population-based questionnaire including over 20,000 individuals aged 20 to 65, and free of cardiovascular disease at baseline. Which fruits and vegetables in particular contribute the most towards reducing stroke risk because of overall high consumption is not known, and that was the primary aim of the study.
The results were significant. According to the data, each 25g/day increase in the consumption of white fruits and vegetables was associated with a 9% decrease in stroke risk. With the average apple being around 150 grams, this brings the stroke risk reduction to the 50% range.
In an editorial accompanying the publication, Heike Wersching, MD, from the University of Muenster Institute of Epidemiology and Social Medicine, Germany, addresses the fact that the study focuses on the effects of food groups, allowing for the synergy of different nutrients in whole foods and vegetables.
Dr. Wersching points out, "this approach is of particular importance in the active prevention of cerebrovascular disease, as it directly translates into healthy food choices." In other words, eating vegetables is eating healthy, and eating healthy is a full-spectrum approach to staving off disease and ailments.
Griep expresses possibility that other color groupings may have similar advantageous effects, but for different (types of) diseases. It could be the case that, for instance, eating all red vegetables or fruits has a positive effect in another manner.
Wersching likewise calls for the need for more testing, echoing Griep's insistence to interpret these early findings with caution. "If replication is successful in independent studies and countries, the time for an 'apple-a-day' clinical trial has come."
The Diabetes Issue: A Worldwide Epidemic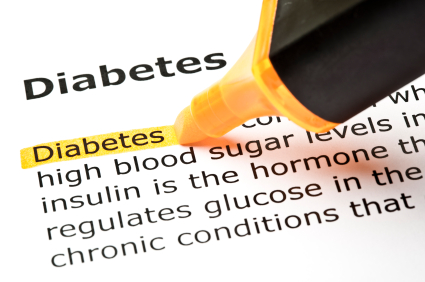 A major international study done by the Lancet has further revealed the frightening speed and extent to which the diabetes epidemic has grown in the past couple decades. The bottom line is that this disease is becoming more common in almost every country on Earth. The statistics are sobering, and amidst the rubble of bad, researchers are searching for some good news.
The rate of occurrence for diabetes worldwide has more than doubled what it was in 1980, now sitting at a staggering 347 million people worldwide.
That number is up dramatically from a study done as early as 2009, which put the worldwide number at 285 million. In the US, the results were the most aggressive, with a tripling of the incidence of diabetes in the last 30 years.
A Lancet study was co-led by Majid Ezzati, from the Imperial College of London, and Goodarz Danei, from the Harvard School of Public Health. Danaei remarks that diabetes is "becoming more common almost everywhere in the world," which is in contrast to blood pressure and cholesterol, which have both fallen in many regions. He also extrapolates trends forward, adding that "unless we develop better programs for detecting people with elevated blood sugar and help them to improve their diet, physical activity, and control of their weight, diabetes will inevitably continue to impose a major burden on health systems around the world."
The results revealed that high blood glucose and diabetes are responsible for over three million deaths worldwide each year. Of these deaths 70% are due to population growth and ageing, but the other 30% are due to a higher prevalence of the condition itself.
On the positive side of the fence, Novo Nordisk presented data last summer showing that its drug Victoza helped to cut blood sugar in patients who switched from using Eli Lilly's Byetta, or Merck's Januvia, and also produced "significant" amounts of weight loss.
This particular study was funded by Novo Nordisk, which also participated in the study design, data collection, and data analysis. The researcher, Dr. Richard Pratley, also acknowledged receiving consulting fees from both Novo Nordisk and Merk & Co.
The newer incretin-based therapies are much cheaper than the older options like insulin and sulfonylureas. Another recent study found that Wal-Mart was simultaneously lowering generic-brand diabetes medications to bargain basement prices, while raising the brand-name prices. Between 2008 and 2010 price tags on branded medication rose 113% while non-branded dropped by 58%.
With this ubiquitous disease showing no sign of slowing down, the best form of treatment is knowledge—awareness of the options, risks, and potential interactions and reliance on other drugs (for healthy living.) Diabetes specialist Richard M. Bergenstal, MD, believes that no single diabetes drug is best for all patients. With the plethora of competing, and self-aggravating options out here, this seems only too true.