A March 2012 Study Published by the National Bureau of Economic Research Shows Drugs Purchased from Verified Foreign Online Pharmacies Provide Safety and Savings. In Contrast to FDA Recommendations, this Study Suggests QualityPrescriptionDrugs.com and Other CIPA Certified Online Pharmacies Dispense the Same Drugs as U.S. Based Pharmacies, but at Much More Competitive Prices.
Surrey, BC April 12, 2012
According to the Food and Drug Administration's website, American patients should "buy only from licensed pharmacies located in the United States" and certified by the National Association Boards of Pharmacy (NABP). Unfortunately, these recommendations create uncertainty about the safety of verified but foreign online pharmacies which many American customers rely on to access affordable medications. So a recent study published by the National Bureau of Economic Research which aims to "provide a better understanding of drug safety and price savings for online pharmacies," is particularly relevant to customers of QualityPrescriptionDrugs.com and other verified Canadian pharmacies.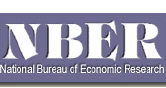 Patients seeking discount drugs from foreign pharmacies shop only at CIPA certified pharmacies, where they can access the same drugs sold in American pharmacies at a fraction of the cost.
In the study, researchers made 370 purchases of brand name drugs (Viagra, Lipitor, Celebrex, Zoloft, and Nexium) from 41 different online pharmacies. Some of these pharmacies are verified by the NABP and located in the United States, but the researchers went further to compare verified foreign sites as well as non-verified sites. Not surprisingly, the study found that fraudulent drugs were only dispensed by non-verified pharmacies, and that "no failure of authenticity is found in drugs that came from verified websites," i.e. those international and Canadian pharmacy sites that had been certified by the Canadian International Pharmacy Association (CIPA) and/or PharmacyChecker.com. The study also found that U.S. based online pharmacies "on average charge 52.5% more than [verified foreign] websites in final price (including shipping and handling) for the same drug and dosage."
While the researchers for the National Bureau of Economic Research support the FDA's efforts to warn customers about rogue websites, they also "suggest that a blanket warning against any foreign website may deny customers substantial price savings." They continue to note that "the current illegal-but-no-enforcement approach on personal importation of prescription drugs does not stop consumers from buying drugs on foreign websites, but it does leave consumers in the gray area of searching for unofficial information on their own."
QualityPrescriptionDrugs.com is a highly reputable online pharmacy certified by CIPA as a source of safe and affordable prescriptions such as Nexium 40 mg. According to the CIPA website, all member pharmacies are "licensed and regulated by the government for safety" and supply only pharmaceuticals that are "tested and proven to be safe." As a pharmacy verified by both CIPA and PharmacyChecker.com, the marketing manager at QualityPrescriptionDrugs.com encourages the FDA "to reconsider their hard stance against foreign websites. Our site has an exceptional safety record that matches the perfect safety record of CIPA member pharmacies, while offering considerable savings to our customers. As the number of Americans seeking cheap but safe prescription drugs from foreign pharmacies continues to grow, the FDA can only protect these Americans by providing clear and truthful information about the safety of pharmacies such as QualityPrescriptionDrugs.com."
In their conclusions, the researchers from the NBER find "the FDA guideline against any foreign website is most likely based on FDA lack of jurisdiction, and inability to oversee quality, outside of US, rather than a careful assessment between drug safety and price savings." Subsequently, the marketing coordinator at QualityPrescriptionDrugs.com recommends "patients seeking discount drugs from foreign pharmacies shop only at CIPA certified pharmacies, where they can access the same drugs sold in American pharmacies at a fraction of the cost."