Why Drug Prices Need to be at the Next Debate for Presidential Candidates
QPD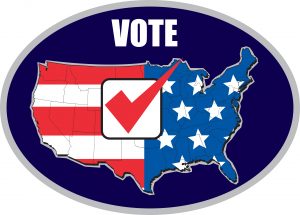 With the second presidential debate almost upon us, it's time to consider the topics that will be posed to the presidential candidates. The second debate follows the format of a town hall meeting and some of the questions will be taken from an online debate question list curated and voted on by the American public.
A group of patient advocates that represents the right of Americans to import prescription drugs is asking for support to raise the important issue of affordable medication to the candidates.
This group includes the Campaign for Personal Prescription Importation, PharmacyChecker.com, Prescription Justice Action Group,RxRights.org, and the publisher of TodaysSeniorsNetwork that currently represents over 4 million Americans. However the issues affect a much larger population, as 35 million Americans do not adhere to their prescription schedules due to the cost of their medication.

A poll by Kaiser Health revealed that voters care about a variety of health issues, including 51% stating that a candidate's plan to address the cost of prescription drug prices has the ability to affect their vote. The poll also shows that voters tend to prioritize the candidate's personal characteristics over their stance on prescription drug prices, nevertheless their plans are still important. The poll indicates that 58% of Clinton supporters places a high importance on the candidate's plan to address prescription drug prices.
The advocacy groups are asking Americans to support the issue of prescription drug prices by voting on this important question on the Open Debate Coalition Forum. This is a chance to bring the issue of personal importation of medication to the forefront on a national stage.